Rosalia Lee, SOT, Occupational Therapy Dept, QEH
Chronic pain does not only produce unpleasant bodily feels of pain, but also lowers the level of life functioning to return to work. This results in work disability for chronic pain patients. Dr. Loisel (Loisel et al, 2001) proposed the arena of work disability (diagram 1) which clearly displays the complexity of work disability in an organized manner. He categoried the determinant factors of work disability into four systems: health care, workplace, legislative and insurance; and personal coping. Each of the systems already has impact onto the level of work disability for each individual. The interplay between the systems further complicated the potential for the chronic patients to return to work and their level of work disability. For occupational therapist, the management of work disability for patient with chronic pain is a proactive process. It aims to minimize the impact of pain on the individual's capacity to participate competitively in the work or job market environment ......
Read more »

Upcoming education series is "Practical Management of Cancer Pain" in April. Updated management and practical tips from professionals of Pain specialty, Oncology, Palliative medicine, Clinical psychology and Chinese medicine will be introduced.



| | | |
| --- | --- | --- |
| Lecture hours | : | 9:00 pm - 1:30 pm |
| Dates | : | 27/4/ 2013 (Friday) |
| Location | : | Lecture theatre, Block P, United Christian Hospital |


Poster »
Registration »
| | |
| --- | --- |
| | |

Certificate Course on the Missing Pieces of Pain Medicine 2012, Prof Patrick Loisel from Dalla Lana School of Public Health, University of Toronto and Ms Jain Holmes, Training Director, Obair Associates Limited, United Kingdom, both international renown experts on work disability and rehabilitation, were invited to share their expertise and experience with our local pain management professionals.At the Sat Symposium on 8 Dec 2012 at the Lecture Theatre, Central Health Protection, organized by the HA Multidisciplinary Committee on Pain Medicine and supported by the Hong Kong Pain Society, a series of lectures and sharing sessions were presented by local experts and our overseas speakers. The theme was "Exploring Vocational Rehabilitation in Chronic Pain Patients". Over 75 participants from medical, nursing and allied health disciplines attended with an overall Satisfaction Rate of 4.6 out of 6.0.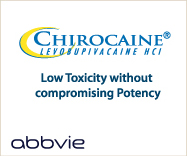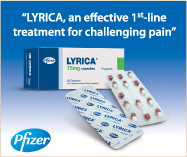 There are some new members of 2013 Editorial Board and I am honored to be the editor this year. I must take this opportunity to thank all the newsletter board members at the present and in the past, especially to Dr. Grace Hui, for their contribution in making the newsletter as a platform for Pain Society members to communicate and exchange ideas. The electronic newsletter will be issued quarterly and the theme this time is "Pain Rehabilitation". A new column "No Pain No Gain" welcomes members' submission for sharing any personal or workplace "painful" experience. Book coupon will be rewarded once the article is published and please e-mail to me at: newsletter.painsociety@gmail.com
Doris Leung


There are many forms of membership plans for our society. Lifetime membership offers single time payment ($3000) and saves the trouble of annual renewal ($300).
Benefits of members:
Discounted price on conferences and meetings
Conference grant
Regular newsletters

Please click on:
http://www.hkpainsociety.org/
memberships.html for details and membership form.

IASP brings together scientists, clinicians, health care providers, and policy makers to stimulate and support the study of pain and to translate that knowledge into improved pain relief worldwide. Founded in 1973, IASP is the world's largest multidisciplinary organization focused specifically on pain research and treatment.

For more information, including the IASP Application for Membership, please visit: www.iasp-pain.org or contact them at iaspdesk@iasp-pain.org