In settings of chronic pain management, it is not uncommon to have patients who had history of occupational injury, persistent pain and issues in ......
Read more »

Objective :
To promote awareness and update the management of pain to various healthcare professionals

Program of the study :
To promote awareness and update the management of pain to various healthcare professionals

Target audience :
Healthcare professionals interested in pain management including general practitioners, medical specialists, nurses, physiotherapists, occupational therapists, clinical psychologists, etc

Course fee :
Special offer to HKPS member - HKD 50
Special offer to Non member - HKD 350
(for the whole course + free renewal/ subscription of HKPS membership)



| | | |
| --- | --- | --- |
| Lecture hours | : | Saturday afternoon 1345 -1800. |
| Date | : | April 28, 2012. |
| Venue | : | Block F, Lecture Theatre UCH. |
| Capacity | : | 100. |

Read more and Apply »

This is a 2-day intensive ultrasound workshop offered to physicians who wish to learn ultrasound guided nerve block procedures for chronic pain management. At the end of this introductory course, participants would have acquired a thorough knowledge of ultrasound imaging and needling techniques for chronic block procedures.

| | | |
| --- | --- | --- |
| Dates | : | Friday and Saturday, August 24-25, 2012 |
| Location | : | Grand Hotel Villa Torretta, via Milanese, 3, 20099 Sesto San Giovanni, Milano, Italy. |
| Registration Fee | : | £415 (€500)* |

Read more »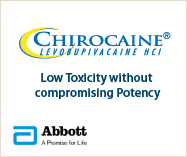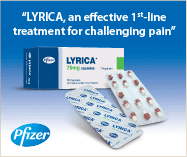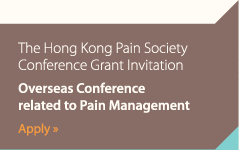 There are many forms of membership plans for our society. Lifetime membership offers single time payment ($3000) and saves the trouble of annual renewal ($300). Benefits of members:
Discounted price on conferences and meetings
Conference grant
Regular newsletters

Please click on: http://www.hkpainsociety.org/ memberships.html for details and membership form.

IASP brings together scientists, clinicians, health care providers, and policy makers to stimulate and support the study of pain and to translate that knowledge into improved pain relief worldwide. Founded in 1973, IASP is the world's largest multidisciplinary organization focused specifically on pain research and treatment.

For more information, including the IASP Application for Membership, please visit: www.iasp-pain.org or contact them at iaspdesk@iasp-pain.org